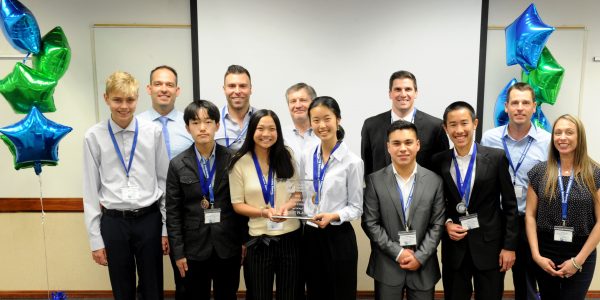 The Young Investors Society is proud to offer a unique array of programs to build the next generation of investors.
School Sponsored Clubs: YIS will teach students the skills to save and invest for their future in a fun team environment. Teacher-guided and student-led activities are conducted weekly in 45-minute increments after school or at lunch on high school campus locations. Each local chapter will learn the fundamentals of saving and investing, compete with other YIS students using the MyYIS Portfolio, gain leadership experience and learn many life lessons (e.g. hard work, patience, teamwork, etc…) We teach many valuable concepts including accounting, ethics, economics, psychology, mathematics, business strategy, and entrepreneurship.
National Stock Pitch Competition: This competition is the culmination of investment skills gained during the year and provides High School students hands-on mentoring in financial analysis. Students (individually or in teams of two) create a "best stock idea" and analyze a publicly traded company. Each student/team writes a report on their chosen company with a "Buy" or "Sell" recommendation and then defends their analysis in a written report and brief to a panel of University Professors and Industry Professionals. The winner from each state competition advances to the national competition, where one team emerges as national champion. Local, state and national competitions occur in April-May every year. The competition rewards long-term, original business analysis, and presentation skills. 
The "Dollar-A-Day" Challenge: YIS students can begin to invest one dollar per day into a personal brokerage account. Students learn the power of compound interest and start to actively save for retirement. Students can also compete for a donor match by submitting a brief essay on a financial literacy topic. A limited number of YIS students will receive a grant that matches their contributions dollar for dollar on a quarterly basis up to the number of days in the quarter. This program helps students develop the lifetime habit of saving and investing for retirement as well as to understand the value of long-term decisions.
Community Outreach: Members of local Young Investors Societies are encouraged to complete an annual service project and get involved in helping the community around them. This year, our goal is to connect with a national organization so that all YIS students can actively participate in a shared community service project. 
Certified Young Investment Analyst (CYIA®) Designation: In the Summer of 2018, YIS launched the Certified Youth Investment Analyst Designation for students who meet community service hour criteria, teacher recommendations, GPA criteria, and of course a timed test which will culminate questions from our Stock Pitch 101 book and the Essays of Warren Buffett.
---