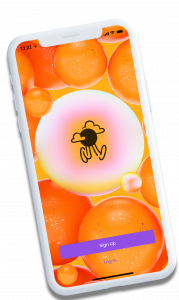 Program Information
Learn & Earn™ is excited to invite Young Investors Society members to start turning knowledge into wealth! Whether you're getting a head start or catching up on becoming an investor, Learn & Earn™ helps empower you to take the first step in preparing for a successful future.
Learn & Earn™ is an app for students like you to learn about money, entrepreneurship, technology, careers, college prep, mental health, and more awesome topics through bite-sized courses. By completing courses, you earn money contributed by sponsors, such as brands and non-profit organizations, as well as by parents/guardians and family members. If you're 18 or older, you have the choice to grow your balance on top of what you can earn by adding your own money! Funds are invested into the real stock market through ETFs and fractional shares. The best part: You get to explore and add stocks to your portfolio!
Registration Information
Click here https://www.learnandearn.com/ to download Learn & Earn from the App Store or Google Play Store.
Register for Learn & Earn with your phone number.
If you're under 18, ensure the YIS class code 947947 is entered during the registration process.
If you're over 18, make sure to select the option that states, "I want to use the app to learn & earn myself" during the registration process.
Sign up for your investment account.
If you're under 18, you will be able to send a link to your parent or legal guardian asking them to finish setting up your Learn & Earn™ account. Once your parent has approved your investment account, your course earnings will be invested.
If you're over 18, we will ask you a couple of quick questions to gather information required by the SEC for regulatory purposes. You can confirm your YIS class code 947947 is entered by navigating to the Account Info screen.
*The Learn & Earn App is only available to students based in the United States.
Get Started!
Now you can start completing courses and earning right away! We recommend starting with the "Intro to Learn & Earn" course on the home screen. This course gives an overview of the app and how it works, and introduces some basic investing concepts. On top of that, you will earn your first $1!
Find Out More
For more information and FAQs, please visit the Learn & Earn Help Center on the web or in the app, or email Learn & Earn at support@learnandearn.com.
Disclosures
​​Investment advisory services are provided by Ant Money Advisors, LLC, which is an SEC-registered investment adviser. Investing involves risk. The information presented is for informational purposes only. Past performance is not indicative of future results. Ant Money Advisors' terms and policies can be found at www.antmoneyadvisors.com or through www.adviserinfo.sec.gov.