"You want your money to hang out with these two best friends: time and compound interest." — Chris Hogan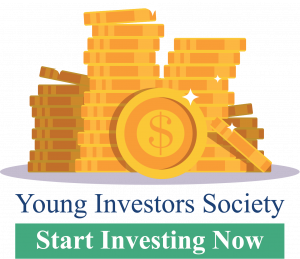 "You want your money to hang out with these two best friends: time and compound interest." — Chris Hogan
The 2022-2023 Start Investing NOW program is sponsored by Stockpile

How it Works:
The Start Investing NOW program is designed to encourage students to open a savings and/or brokerage account and start saving and investing their own money (Custodial account if under 18 years old). Students can open an account at ANY financial institution of their choice.
How to Enter:
Students can enter for the Start Investing NOW Scholarship by completing the info below. Each student is allowed to enter once during the school year.
When Do Selections Occur?
Students will be selected monthly at the end of each month during the school year (July 2022-June 2023).
Selections will be conducted using a random number generator to select the winner. Winners will be announced on social media and will be notified via email. Students will be emailed a Stockpile Gift Card for $100.00 to be redeemed for any Stockpile stock.
Rules:
Students must be registered members of YIS to enter.
No purchase necessary to enter or win. Open to all YIS students who have opened a savings and/or brokerage account. Void where prohibited by law.