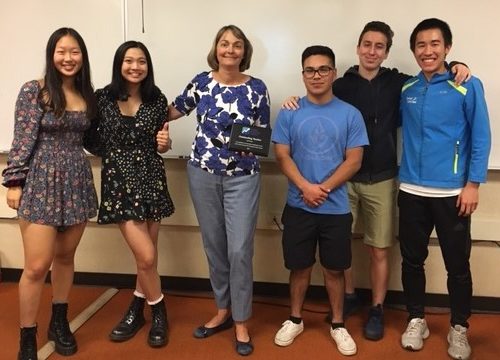 Volunteer Opportunities
As a Young Investors Society volunteer, you will have the power to help the next generation of investors become confident, self-sufficient, and prepare them for a future career in business, accounting, entrepreneurship, investment banking, management consulting or investment management. More importantly, you'll be helping to build good financial habits that will benefit their family for generations. We couldn't do this without our wonderful volunteers!
School Club Advisors/Teachers: (Year Round) Oversees the YIS program at their school.
Young Investors Society Ambassadors (Year Round) Our YIS Ambassadors are affiliates of YIS that promote the YIS program to their colleagues, friends, and family. They introduce the program to teachers and students that might be interested as well as school administrators. Our Ambassadors on occasion conduct classroom visits for career exploration and introduce students to the world of finance and expose them to the variety of careers available in finance.
Stock Pitch Competition Judges: (April-May) Judges are needed to attend local competition events and score the students' presentations. This year all of our events have been virtual using Zoom Meetings.
Regional Advisory Board Members (Year Round) (East Coast, West Coast, Midwest, Asia, South East Asia)
Regional Advisory Board Members meet quarterly and discuss topics and challenges related to their respective areas. They are also responsible for participating in fundraising campaigns and serve as mentors for our CYIA (Certified Young Investment Analyst) program.
Career Video: (Year Round) Volunteers will record a 5-minute career video for students highlighting their career experiences.
Fundraising & Community Service Events Coordinator: (Year Round) Organize local community service/fundraising event in conjunction with school clubs.
Donors: (Year Round) Many individuals don't have time to volunteer but want to help YIS fulfill its mission. Donations are always welcome and are 100% tax deductible.
Give Feedback on YIS Lessons: (As Needed) Review lessons for thoroughness and clarity. Give feedback on any edits or suggestions.
Dollar-A-Day Challenge Assessors: (December & March)
Dollar-A-Day Assessors are in charge of reading and scoring multiple one-page essays on a financial topic that the student submits to qualify for a scholarship match. The essays are scored according to a provided rubric and 100 students are chosen to receive matching funds for the year. The Dollar-A-Day program is offered twice a year.
Stock Pitch Competition Team Mentor: (Jan-May) Mentor a student team in the stock pitch competition. Mentors give feedback on presentations and advice on stock pitch reports.
Access Initiative Club Mentor: (Jan-May) Mentors are assigned to an Access Initiative Club to help in reinforcing lessons and mentor students in the stock pitch competition and career counseling.
If you are an adult in the finance community, over 21 years of age and are interested in any of the above volunteer opportunities, please reach out to us at
contact@yis.org
We promise to be mindful of your time.