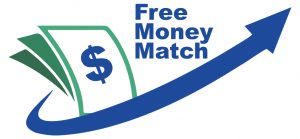 YIS donors want to help you build wealth for retirement by providing Dollar-A-Day Free Money Match Scholarships.
YIS Dollar-A-Day Challenge participants will be eligible to receive a Free Money Match Scholarship.
Scholarship recipients will be selected on a monthly basis. 
Students will be selected based on their Dollar-A-Day Quiz score. Students selected for the scholarship match will receive $30.00 USD for one month.
Students can apply for the Dollar-A-Day Challenge monthly, but must also take the quiz in the same month as applying.
Scholarship funds will be distributed at the end of the month and upon full compliance with the terms and conditions of the program.
Students will need access to a PayPal or Zelle account to receive scholarship funds. Students are required to submit account info when applying.
Apply:
Student must complete the self-certifying Dollar-A-Day Challenge application below. Application will be accepted on a monthly basis (November-May 2024). Please complete the Dollar-A-Day Challenge Quiz prior to applying.
YIS reserves the right to the selection process and may change the terms and conditions of this program as it sees fit.