Calling All High School Students!
Young Investors Society Edition of The Early Investor & Against #shortermism are a must-read for all young investors!
The Early Investor: The book that started the investing revolution for teenagers and young adults!!
The UPDATED version of The Early Investor: How Teens & Young Adults Can Become Wealthy by Mike Zisa is available again while bringing back all of the easily readable knowledge everyone needs to start investing.
The Early Investor provides intriguing, real-life examples of all aspects of investing including:
The power of compounding
Creating a spending plan
The basics of stocks, bonds, & mutual funds
401k plans
Traditional & Roth IRAs
Asset Allocation & Diversification
There is even a chapter on how parents can teach their children about saving money and investing as well as how to be financially responsible.
The Early Investor has proven to be a fantastic gift to give to young people for any occasion and an easy read for people of all ages.
Against #shortermism: A Few Lessons on the Importance of a Long-term Corporate Culture by Claudio Brocado
Against #shortermism is available on Kindle and paperback.
Financial analysts and investors use a large variety of metrics to evaluate the attractiveness of investments in the stock market. Many characteristics — including valuation metrics, financial performance and balance sheet soundness — are used to evaluate the prospects of equity securities.
Yet, there is — in my opinion — a particularly important aspect of a company that is generally overlooked when evaluating the long-term attractiveness of its stock. This under-researched area of corporate quality is the culture of the firm. Corporate cultures have tended to become rather short-term oriented, which is blamed by some on the process they call "financialization."
"Shortermism" (or #shortermism as I discuss in this book) is the core problem, and financialization rather a symptom of it. A commitment to more of a long-term focus is already bearing substantial fruits at some of the most successful companies in the US. I believe that companies with strong cultures focused on long-term performance will increasingly be rewarded with higher valuations in the stock market.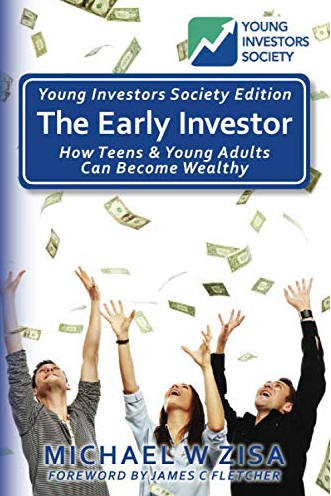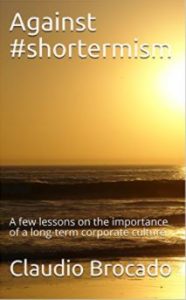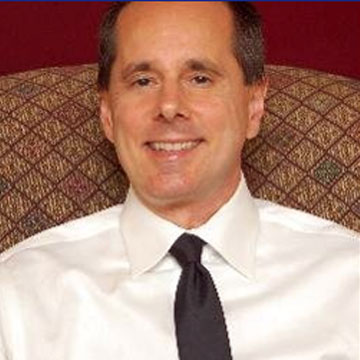 Author
Michael Zisa
Michael Zisa received his Master's degree in Mathematics Education and earned his Bachelor's degree in Business Management. After 5 ½ years as a high school Mathematics teacher in New York City, Mike had a rewarding career as a Senior Financial Analyst at Bank of America. He was also a Financial Advisor for four years in Princeton, NJ before becoming an Independent Financial Advisor. Mike has been teaching Investment Management and Wealth Management classes at Pennsbury High School in Bucks County, PA since 2004, teaches Personal Financial Planning and Business Communications classes at a local college and has developed numerous financial literacy curriculums. Additionally, he is a Certified Financial Education Instructor through the National Financial Educators Council (NFEC), a member of the Personal Finance Speakers Association (PFSA), and the Global Association of Teachers of Economics (GATE). Mike has written financial literacy articles for various publications, been interviewed by Forbes and U.S. News & World Report, and has been a keynote financial literacy speaker at numerous conventions. His hobbies include playing the guitar, exercising, traveling, and spending time with family and friends.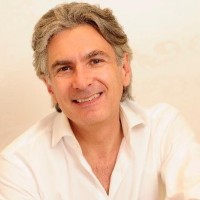 Author
Claudio Brocado
Claudio Brocado studied at Washington State University, where he graduated Summa Cum Laude with a double major in Business Administration and Foreign Languages and Literatures. He later obtained his MBA from the University of California, Irvine. Following a successful eight-year career in the restaurant industry, with most of it in financial planning and analysis, Claudio entered the financial services industry. He had a rewarding long career as an emerging markets equity portfolio manager. To spend more time with his family — his, wife and daughter, as well as his son and his young family (including a beautiful granddaughter) — Claudio retired from full-time corporate work. Thus, after managing Latin American and emerging market equity funds at Putnam, Fidelity and Legg Mason's Batterymarch in Boston, Claudio is managing his own small global fund. To stay sharp as an investor, Claudio reads and studies extensively, and publishes his thoughts on LinkedIn and Seeking Alpha. On why Claudio became involved with YIS… When YIS founder and president James Fletcher described to Claudio his vision for what was to become Young Investors Society, he immediately bought into the dream. YIS represents a great cause, which prompted Claudio to a certain extent to interrupt his own version of retirement. The younger generation is (to Claudio, somewhat surprisingly) generally not interested in the stock market at all. Given that equities have long been his passion, he wanted to do whatever he could to push in the opposite direction. He believes today's youth may be missing out on the greatest way to safeguard their own happy retirement. He continues to believe there is no better way to conservatively build great wealth over the long term than the stock market. Nevertheless, 'Wall Street' and anything related to it seem to be so discredited that today's youth is not inspired to get involved in stocks. Part of the financial industry's bad reputation is due to a general short-term orientation in the corporate culture of Wall Street firms. Through YIS, we can contribute to the education of a new generation of investors who will focus on the long run. YIS will hopefully succeed in attracting many bright, caring young people to financial services well into the future. But even if it does not, our non-profit organization can teach high school students to become better investors in themselves and in their communities, thus contributing to a better future for all.