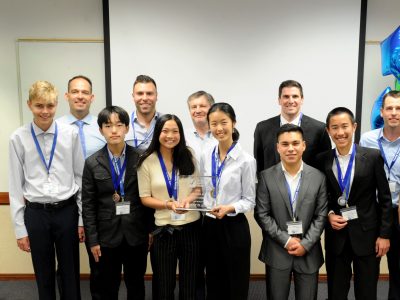 The Young Investors Society is proud to offer a unique array of programs to build the next generation of investors.
School Sponsored Clubs: The Young Investors Society operates as a high-school club, focused on teaching and implementing investment principles to students. Each local chapter will learn the fundamentals of investing, organize guest speakers, put together investment seminars and prepare members to participate in the national stock pitch competition.
National Stock Pitch Competition: A "best idea" stock pitch competition will be held annually between school-sponsored chapters of the Young Investors Society. The students select an investment idea, prepare a written Report on the company and then present their findings to a panel of Judges. The competition has two levels: Regional and Global.
The "Dollar-a-Day" Challenge: Members of YIS can begin investing today, by taking the "Dollar-a-Day" challenge.  Kids that begin investing one dollar per day into a personal brokerage account will be eligible for a FREE Money Match Scholarship of the same amount.
Community Outreach: Members of local Young Investors Societies are encouraged to complete an annual service project and get involved in helping their community around them.
---