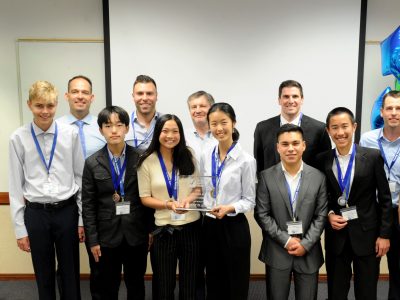 The Young Investors Society is proud to offer a unique array of programs to build the next generation of investors.
Money Skillz Bootcamp: A 6-week into to personal finance course for 7th-9th graders that teaches the 7 Golden Rules of Investing as well as the 5 steps to Financial Freedom that will launch in the Summer of 2020.
Courses, Lessons and Videos: We offer over 50 engaging 45-min lesson plans to help students learn the basics of investing, personal finance, economics, and accounting. Prezi presentations are included as well as YouTube videos for every lesson that can be found here: https://www.youtube.com/channel/UCxAmBT67-w01EfmoT-pD9MQ
School Sponsored Clubs: To ensure a rich experience, YIS will teach students to create life-changing habits to save and invest for the future in a fun team environment. Each local chapter will learn the fundamentals of personal finance, such as Account Management, Budgeting, Credit Profile, Loans & Debt, and Entrepreneurship, Saving, and Investing. Students will compete with other YIS students using the MyYIS Portfolio, gain leadership experience and learn many life lessons (e.g. hard work, patience, teamwork, etc.) They will also have an opportunity to participate in any YIS programs.
Dollar-a-Day Challenge: YIS helps students to start investing one dollar per day into a personal brokerage account. Students learn the power of compound interest and start to actively save for retirement and can also compete for a donor match scholarship by submitting a brief essay. A limited number of YIS students will receive a FREE Money Match Scholarship. This year, 100 students were awarded matching scholarships. This program helps students develop the lifetime habit of saving and investing for retirement as well as to understand the value of long-term decisions.
 State/Regional/Global Stock Pitch Competition: These competitions are the culmination of investment skills gained during the year and provides High School students hands-on mentoring in financial analysis. Students (individually or in teams of two) create a "best stock idea" and analyze a publicly traded company. Each student/team writes a report on their chosen company with a "Buy" or "Sell" recommendation and then defends their analysis in a written report and brief to a panel of University Professors and Industry Professionals. The winner of each state competition advances to the global competition, where one team emerges as the Global Stock Pitch  Champion. State and Global competitions occur between April and May every year. The competition rewards long-term, original business analysis, and presentation skills.
CYIA® Designation: The highest achievement within Young Investors Society, students qualify by studying for and passing a rigorous 60-question Finance exam, maintaining a high GPA, participating in community service, and passing an interview. The CYIA® Designation is widely recognized by top Universities and Employers as a top honor for teenagers around the world. This year, we had 36 students earn the CYIA® Designation.
CFA Institute Investment Foundations Program®: Young Investors Society has partnered with the CFA Institute to bring the CFA Investment Foundations® program to our YIS students in Fall 2020. The CFA Institute Investment Foundations Program covers the essentials of finance, ethics, and investment roles, providing a clear understanding of the global investment industry. This 80-hour online learning experience is designed for anyone who wants to enter or advance within the investment management industry, including IT, operations, accounting, administration, and marketing. Candidates who successfully pass the online exam earn the CFA Institute Investment Foundations Certificate, demonstrating a mastery of core foundational principles of the investment profession.
---