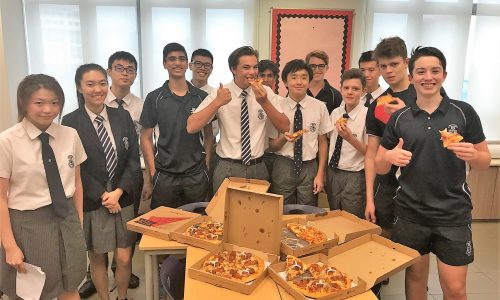 How to Run a Club Meeting
WHO:
Each club will elect the following officers:

Director of Research (Teacher Advisor) – Supervises the Lessons, Directs the Research Meetings, Assigns the Idea of the Week Presentations and Meeting Assignments.
President – Assists the Director of Research in all duties.
Vice-President – Assists the President in all duties.
Treasurer – Manages club finances.
Secretary – Responsible for club communication, texts, emails, and registrations.
WHEN/WHERE:
Young Investors Society clubs will meet WEEKLY on School Campus or Virtually Online.
Each club meeting is expected to be 45-min-60 min with that time may vary depending on the school and schedule of club members and teachers.
WHAT:
Computer access is preferred by not essential. Computer use is especially useful during the "Research Meetings" where students will be researching stocks and writing reports.

Lesson plans are found online at the YIS Website under COURSES. Each lesson has a PDF at the bottom of the page that may be printed off for students or can be viewed on a personal mobile device or computer.
We encourage giving pre-meeting assignments to help the students prepare for an upcoming session and to reinforce learning outside of the classroom.

Pre-meeting assignments may include a reading assignment, quizzes or watching a video that reinforces the concepts taught in the meeting and tie the concept to the stock pitch. It may also be preparing a presentation related to the upcoming lesson or about a current topic in the market.
Lesson Meetings suggested agenda:

Topical Presentation (5 minutes):

1-2 students quickly present on an idea of the week topic from the Wall Street Journal or other financial publication currently affecting the market (e.g. Apple announces a change in the long-term strategy) and share thoughts on implications for the company or the market overall.

Review Pre-Meeting Assignments (5 minutes)
Lesson (20 minutes)
Activity (15 minutes)