After being selected third overall pick by the Chicago Bulls in 1984, Michael Jordan was signed to a five-year deal with Nike that was worth a reported $2.5 million, a hefty price tag at the time. A year later, Nike gave Jordan his own signature and the Nike Air Jordan was born.
This sneaker was so different from everything else on the market at the time that NBA commissioner David Stern fined Jordan $5,000 every time he wore them in a game. Nike gladly paid the fine on Jordan's behalf because it was great marketing for the shoe. Jordan wore the red and black Air Jordan's when he scored 63 points against Larry Bird's Boston Celtics in the 1986 playoffs.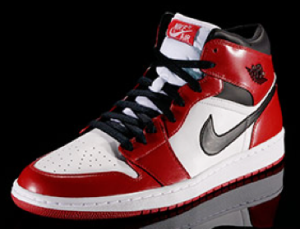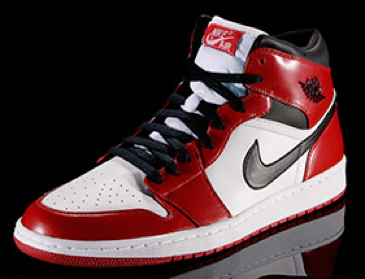 The rest is history as Jordan went on to win six titles and numerous MVP awards. There have since been over thirty different signature Air Jordan's in hundreds of different variations. Jordan's brand is so successful that he's now made more money through his personal brand then he ever made playing in the NBA.
The first pair sold for $65, which was by far the most expensive basketball shoe on the market at that time. Here is a chart showing the historical prices of the subsequent versions that followed the original: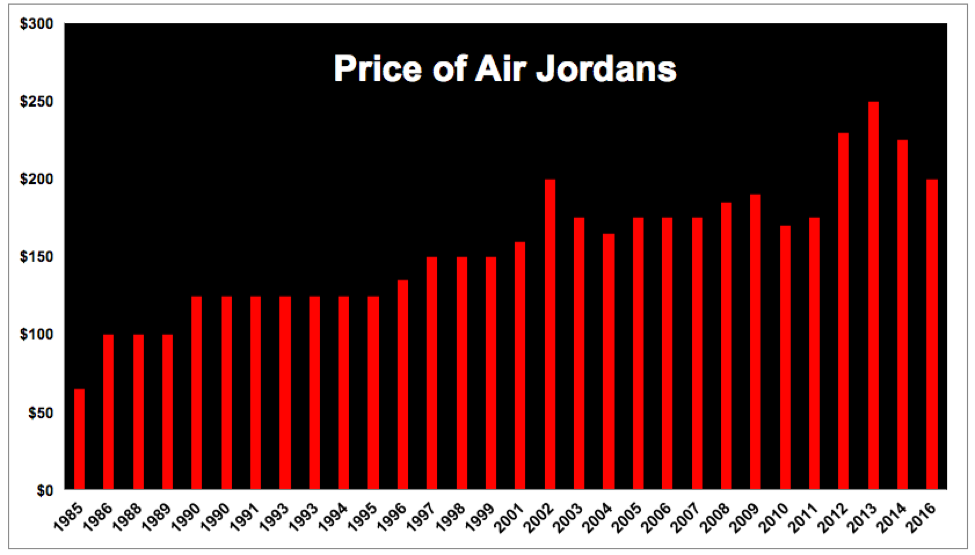 These shoes now regularly sell for $200 or more per pair while certain models can fetch thousands of dollars when they're released in low supplies. In 2016, the Jordan brand alone brought in close to $3 billion in revenue for Nike. That's good enough for roughly 35% of the total revenue of the entire company.
It's now been well over thirty years since the first pair of Air Jordan's hit the market. Three-plus decades is a substantial amount of time so I wanted to see what would have happened had you taken that $65 investment in a pair of Jordan's back in 1985 and matched it with a $65 investment in Nike (NKE) stock. Here's what that chart looks like: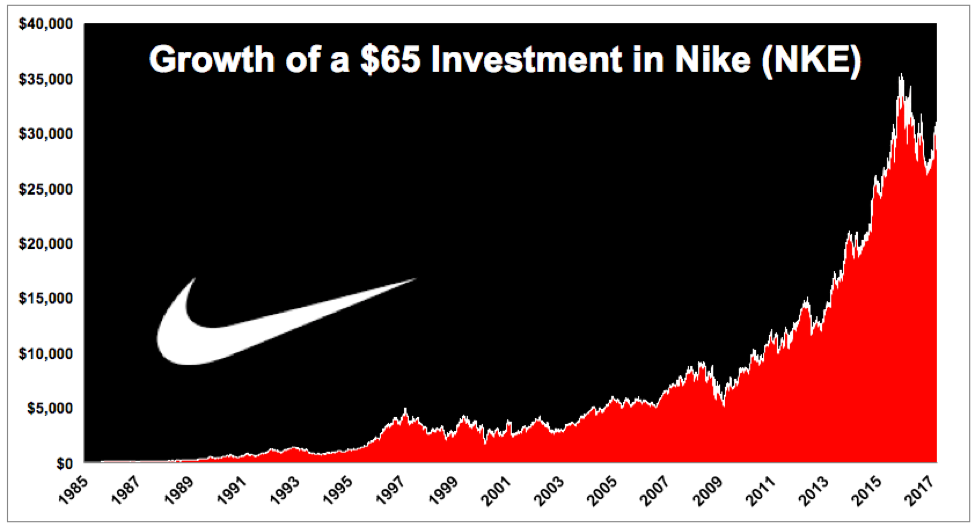 A $65 investment in Nike in 1985 would have grown to just shy of $30,000 as of the end of this March. That's a return on capital of more than 45000% in thirty-two years or so.
Nike's long-term returns are not the norm by any means in the stock market but this illustration shows how small amounts of money can grow over time through the power of compounding in a well-known, name-brand business.
And although you may feel better off in the short-term buying yourself another pair of shoes, over the long-term you'll likely be far better off investing some of your shoe money in the stock market.
-Ben Carlson
Ben Carlson is a portfolio manager at Ritholtz Wealth Management and creator of the popular finance blog A Wealth of Common Sense. Ben is also on the Advisory Board for Young Investors Society.