What are you doing this Summer?
Young Investors Society is launching the CYIA
(Certified Young Investment Analyst) Program and you can be the first to earn the CYIA Designation!
The CYIA Designation represents a tremendous achievement. Less than 10% of those students that enter YIS end up achieving the CYIA Designation. It is widely respected by Universities and future employers. High school students that are able to earn the CYIA have proven that they are the best-of-the-best. The CYIA Designation is the highest honor within the Young Investors Society.
What it means to earn the Certified Young Investment Analyst (CYIA) Designation:
That you've mastered the fundamentals of stock analysis.
That you've studied for an passed a rigorous examination, that covers advanced financial concepts.
That you maintain a stellar GPA.
That you're uniquely prepared to major in business, finance or accounting.
Qualifications to earn the CYIA Designation: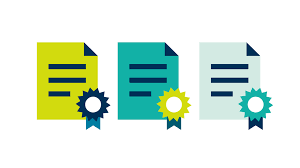 1. Be a registered member of Young Investors Society.
2. Pass the 60 question CYIA exam (50% pass rate).
Online exam will be available August 1st-August 30th, 2018.
Details will be posted here: http://yis.org/learn/programs/local-chapters/
There will be another exam opportunity Jan 1st-January 30th, 2019.  
Exam is based on these books:
The YIS Stock Investing 101 eBook
The Essays of Warren Buffett 3rd Edition by Lawrence Cunningham
Online Timed Test-1 hour
Suggested Study Time – 50 hours.
Multiple choice, open book, 60 question exam.
3. Participate in a State or Regional Stock Pitch Competition.
4. High School Teacher or (YIS Advisor) Letter of Recommendation.
5. Participate in a Community Service Project – 10 hrs.
6. Minimum GPA of 3.0 or equivalent.
7. Conduct a final interview with a YIS Board Member.
Start your Summer Reading Today!